ABOUT US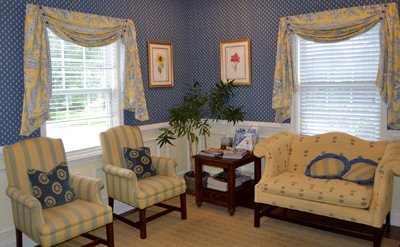 Dr. Allyson Abbott provides state of the art Endodontic care in a personalized setting. She is a graduate of Temple University and has over 25 years of experience. Although the office is located in Plymouth Meeting Professional Building, she works with patients from Montgomery County & beyond. Her office welcomes the opportunity to help new patients & accepts most major insurance. The office is open Monday through Friday & has a 24 hour on call emergency line available. Doctor Abbott is a member of the American Association of Endodontics. She has been voted Main Line Top Dentist in both 2012 & 2013. She also received Best of Phillly Dentist award. Please call us today to schedule your appointment.
Dr. Abbott has opened a new office in Plymouth Meeting which is designed with the comfort and safety of her patients in mind. She provides state of the art Endodontic care in a personalized setting. Dr. Abbott's dedication to Endodontics also includes past teaching experience at Temple University School of Dentistry, she is a member of the American Association of Endodontics and the Lewis I. Grossman study club.
Dr. Abbott employs the use of digital radiography which uses 80-90% less radiation than traditional x-rays. Understanding that X-ray procedures are essential, Dr. Abbott uses only the highest in radiology equipment for the safety of her patients. She also employs the use of a surgical microscope which allows for greater accuracy in treatment and diagnosis of her patients.
Melissa N.
Conshohocken, PA
I was COMPLETELY satisfied with my visit to Dr. Allyson Abbott, an endodontist in Plymouth Meeting, PA.After having a bad experience elsewhere, I was wary of endondontists in general. Allyson Abbott was pleasant, caring, and gentle during my root canal procedure. She even called me personally the next day to see how I was doing. My fiance had to get a root canal one month after me and I referred him to Allyson Abbott. His procedure went as well as mine and he was very pleased. I fully recommend her to anyone in the area who needs to have an endodontic procedure.

Delvia W.
Philadelphia, PA
I had a root canal done today and was totally satisfied!!! My appointment was for 1:30 and I was in the chair by 1:28!!!! No wait. Dr Abbott and her assistant Kimberly were very welcoming!!! They explained things and made sure I was comfortable. The office is nice. They even called the next day to check up on me. Love the warming colors. Definitely a place to go to for dental needs!